Meet Your Personal Trainer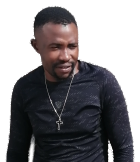 Former Fat Dube to Fit Dube
your desired results will determine how you train.
Results comes from consisstency
Do you what to loss weight?
Do you what to gain muscles?
Do you want to loss fat?
Do you want to burn calories ?
Speak to Personal Trainer
tips : To loose 0.454 kilogram in 1week your body has to burn 3500 calories more than your eat over 7days period.That means your body must burn 500 more calories per day than you eat.
Dr John Mamabolo
Professional Deploma in Fitness and weight loss from Shawacademy.
His Testimonie
2018 I Started Taking Fitness Training and Health Life Serious.
2015 weight was 85- 90kg his BMI was 30 -34.9 (Obese)
2020 weight is 68 kg is 18.5 - 24.9 (Normal)
the characteristic spirit of a culture, era, or community as manifested in its beliefs and aspirations:
At John Mamabolo Fitness we believe that Fitness is for every Human and not only elite athletes.
We strive to create an environment where everyone can learn and excel beyond their boundaries, no matter their age, fitness level or goal.
We all share in each other's triumphs gained through hard work and perseverance.
To be healthy is not just exercising a few times a week, it involves the whole person, that is why we offer guidance on Nutrition and Lifestyle as well, and provide a community of support.
No quick fixes or fads, just real, honest, long-term, life changing benefits.
Controls
appetite,
metabolic
rate
and
accumulation
of
fat
Fat
burning
engine
–
How
many
calories
you
burn
per
day
If
leptin
drops
too
low
it
slows
your
metabolism
The
Sl
owe
r
your
Metabolism
the
Slower
your
Fat
L
oss
The
Faster
your
Metabo
l
is
m
the
Faster
your
Fat
L
oss